Topic: Brisbane Swap & Cop 2010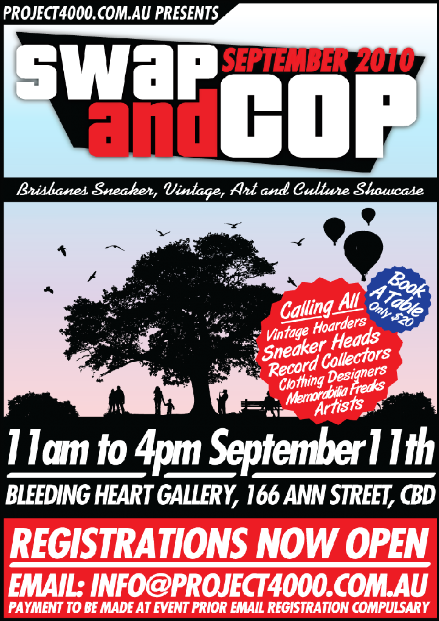 It's about that time again, the Swap & Cop is going to kick off for 2010! If you are a Sneaker Collector, Crate Digger, Bmx Bandit, Fixed Trickster, Cool Skater, Artist Extraordinaire, Craftsman, Clothing Mogul, Musician or Vintage Hoarder, get in touch with us to register for a table to layout your spread and trade your goodies.
Please put the word out, we still have tables for individuals, $20 dollars each payment to be made on the day registration via email is a must.
Get in contact with us via info@project4000.com.au, registrations are now open!